What does an athlete aspire to throughout his life?
He visualizes himself standing at the podium at first position while the crowd is cheering him on loudly.
Yes! I made it a reality, it is me who took the gold at the World Aquatic Championship and saw my dreams come true. It was a moment when I made my nation proud and made me look back at the journey to this point of life. I had never thought that this would ever happen in my life.
The story begins when I was just 10 yrs old. A fat boy with a round belly, a couch potato who just loved eating anything. I had no idea about being healthy and just enjoyed eating. I had a sweet tooth and laddoos were something which had always hypnotized me. It was my mother who was constantly worried about my health. To help me reduce the extra kilos, she made me join a swimming summer camp. Soon I fell in love with this sport. Later my work out paid me back in terms of my health and I managed to cut all the body fat. Leaving sweets was a kind of sacrifice I made. After that I got so involved in my preparations for different competitions that I almost forgot about it.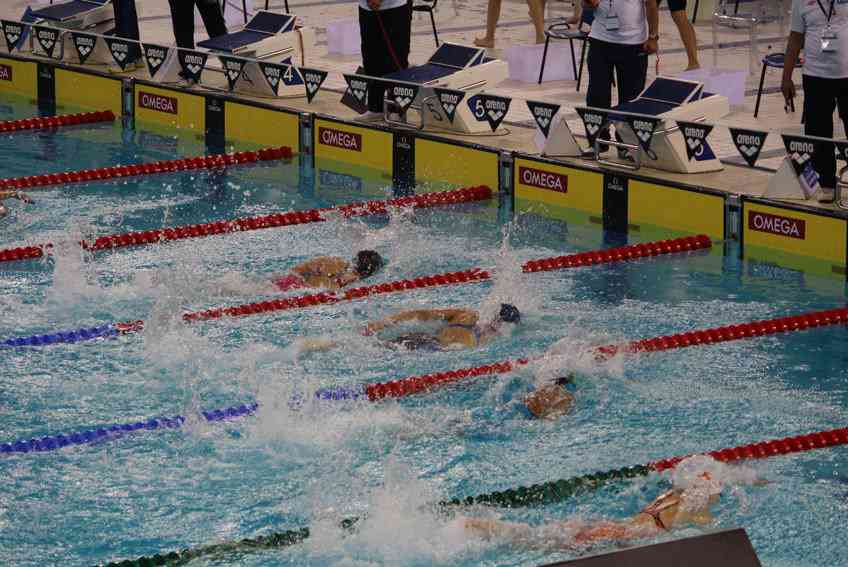 That sacrifice of mine brought me this gold medal and only my momma and coach knew what I had gone through. Right after getting the medal I called mamma and just spoke my heart out. I could easily guess after hearing her voice over the phone that she was so happy. She also said that she would be waiting for me at home with a surprise.
Finally I reached my hometown where I received a huge, heartwarming welcome. That feeling was simply mesmerizing and I was eagerly waiting to reach home and see my mother. Finally the moment came when I was home and I hugged mamma as if I never wanted to be away from her again. With tears in her eyes and a smile on her face she kissed my forehead and took me to the living room. She asked me to close my eyes as she had a surprise for me. Then she asked me to open my mouth and for a moment I was once again hypnotized. A bite of laddoo was in my mouth and there were tears in my eyes too. I have got my lost love back. I asked her how come she planned this for me.  Was it not unhealthy? She said, she is the mother of the World Aquatic Champion and she is more conscious about my health than me. She revealed that she had made these special healthy laddoos using Kaloree 1 which is the best option to fulfill your sweet desires and stay healthy.
Seriously I don't know how to express my feelings but I realized that I had just won another gold medal in the form of those laddoos .The taste of sweetness which I had lost for a long while, is now everywhere in my life.