Is sugar absconding sweetness of your life in the form of diabetes? This deadly poisonous disease named Diabetes has become one of the most common problems among the younger generations because of poor lifestyle habits.
You will be surprised to know that according to the Centre for Disease Control & Prevention (CDC), 21 million people were diagnosed with diabetes in 2012 in which 90-95 percent of cases were the adults who suffered from type 2 diabetes.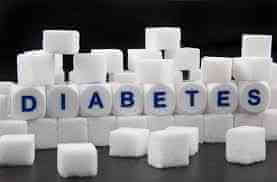 The reason behind the increasing rate of diabetesis that no one is willing to compromise with taste buds. As you can see for every diabetic patient, the most challenging task is to give up the sweets or food items with high calories. It is understandable how much it can be difficult for a diabetic who hasa sweet tooth. Type 2 diabetes is preventable only by following a healthy lifestyle and low calorie food intake.
Now, there is no need to avoid the eye contacts with your favourite desserts. Kaloree1 promises to maintain the sweetness of your life with the help of the artificial sweetener, Aspartame as its main ingredient, which is WHO approved.Bring the sweet treats back to your life with this unsweetened artificial sweetener. Now, you can enjoy candies, cakes, desserts and all types of desserts without worrying about the rising level of blood sugar.
Kaloree 1 is the best alternative to satiate your sweet craving.