Coconut ladoos are often prepared during the festive occasions. Easy to make and delicious in taste, these ladoos actually prove to be heaven for our taste buds. These white balls of sweetness are not at all challenging to make and one without going through any extra trouble can easily be prepared at home.
However, people these days, are extremely vulnerable to sugar and a large section of the mass are suffering from diabetes. Taking these serious concerns into consideration and promising not to let you compromise on your favourite flavour, Kaloree1 takes the initiative to give you the exact sweetness, without putting your health at stake.
Ingredients required for preparing: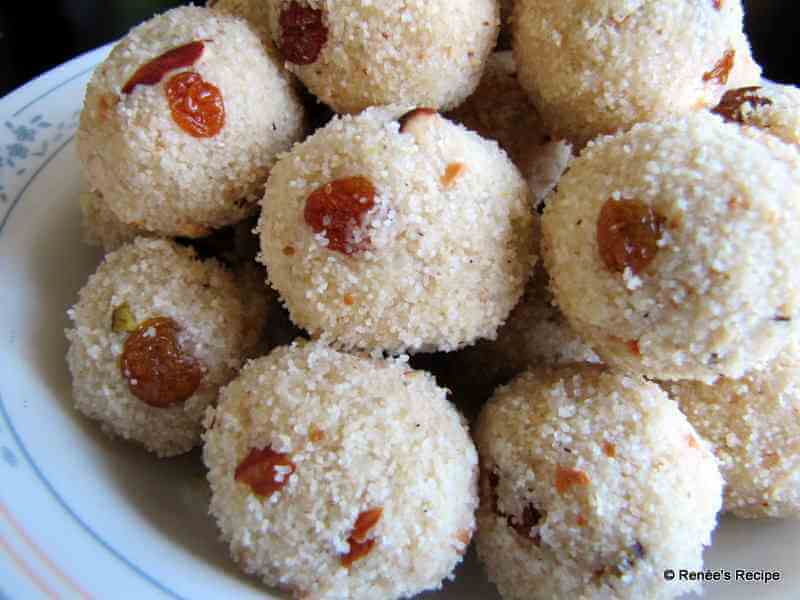 5 cups tightly packed fresh grated coconut
1 tsp ghee
½ tsp cardamom powder
¾ cup condensed milk (sweetened by adding 1-2 pellets of Kaloree1)
⅓ cup desiccated coconut for rolling
Chopped dry fruits (if you want)
Steps to prepare:
Heat 1 tsp of ghee in a frying pan.
After heating the ghee, add 1.5 cups of tightly packed coconut in the pan.
Stir and sauté the coconut on a mild flame for 3 to 4 minutes. If by any chance, you're only using desiccated coconut, then sautéing the coconut in ghee isn't necessary.
Now add ¾ cup of condensed milk in it.
After doing the above, add ½ tsp cardamom powder.
Stir the mixture properly and cook it on a mild flame.
When the mixture starts to get thick, don't panic and stir a little extra.
Just when the mixture begins to leave the sides of the pan, switch off the flame.
After completing the above steps, pour the prepared mixture into another bowl.
When the mixture gets a little cooler and is comfortable to touch with bare hands, prepare small and medium sized balls of the mixture.
Roll the balls in desiccated coconut.
Your ladoos are now ready to be served. However, you can also refrigerate them and you can store it for another 5 to 6 days.
Image Courtesy: iytimg